Quantity of Raw Human hair to bring to Coloring Class

over 10 Kgs

PLEASE BRING HAIR AS FOLLOW.

( 10 KGS IN CASE YOU BRING ALL HAIR IN A SIZE, 16", OR 14 KGS IN CASE OF A SIZE, 20" )

1) RAW REMY HAIR-16" as short hair:
Please bring the THE BEST QUALITY of RAW REMY HAIR. We mean by "The Best Quality" that each bundle of Hair should not contain Grey hair, Hennaed hair, Permanently curled hair, etc.


5 Kgs

2) RAW REMY HAIR-20" as long hair : ( If possible, the best qualty )
We train you difference in processing between Long Sizes of Hair and Short Sizes of Hair.


2 Kgs

3) HAIR WITH GREY HAIR (Non-Remy Hair or Remy Hair):
We train you how to dye Grey Hair, or what do with it. These days, it is very difficult for us and you buy good quality of Remy Hair or Non-Remy Hair. So, we would train you how to use or process such qualty of Hair.

1 Kg

4) NON-REMY HAIR-16" OR ANY SIZE
We would teach you the difference between Remy Hair and Non-Remy Hair.

2 Kgs
or more

5) 100% UN-PROCESSED & VIRGIN REMY HAIR
We would teach you how beautiful & gorgeous Lightest Blond colors such as #613, #26, #24, #22) can be made.

1 Kg or more

PLEASE BRING THE RAW HUMAN HAIR YOU HAVE ORDERED/IMPORTED (FROM YOUR REGULAR SUPPLIER), OR YOU THINK OF BUYING TO PROCESS IN THE FUTURE .
PLEASE BRING THE HAIR YOU HAVE QUESTIONS OR PROBLEMS WITH. We will train, give you the solutions.

DURING OUR CLASS-HAIR PROCESSING, WE WILL TEACH YOU HOW TO ORDER RAW HUMAN HAIR, OR WHAT CONDITIONS OF RAW HUMAN HAIR YOU SHOULD BUY. WHICH WILL HELP YOU SAVE LOTS OF MONEY AND AVOID TROUBLES WHICH HAPPEN VERY OFTEN IN RAW HAIR PURCHASE OR IMPORTATION.

AFTER OUR CLASS, YOUR HAIR WILL BE PROCESSED IN GOOD QUALITY AND CONDITION SO THAT YOU CAN USE OR SELL IT.
WE MEAN TO SAY "WE OR YOU WILL NOT WASTE YOUR HAND-CARRIED HUMAN HAIR DURING (IN) CLASS EVEN THOUGH THE HAIR IS FOR PRACTICE".

We let you know what the equipments are needed in hair-processing. Which is a simple system.) And , we gve you the list of the chemicals and Dye stuffs with their international chemical codes, which sure help you buy them in your country or most of countries saving freight and import tax.
If you can/do not buy them in your country, we willingly supply them for you from Korea.

We do not have your very valuabe Human Hair wasted by you as well as us during the class.

Our Location (map)./.Accommodation (Hotel)./.Visa to Korea..

B. Portable USB Hard Drive, Camera, Camcorder,
Please bring a portable USB hard drive.
Or you can buy a 1,000 GB portable USB 3.0 Hard Drive at a nearby our office at about US$100.00.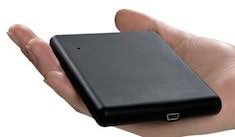 We have more than 3,000 training videos videotaped for each of past trainees since 1993.
When you finish your training, we will give you, training vidoes selected & edited videos togethr with your own training scene videos.
John Yim himself will video-tape you and your training for 4 ~ 5 hours each on-site training day, BELIVING the videos you are starring in help you recollect what you learned/heard /touched / felt /saw /smelled /practiced.

You can bring your Camcorder, Lap top, etc for your personal use.
Meanwhile, please be informed that we have good & fine system for picturing and videotaping for you and the class. So, you do not need to bring (buy) any camera or camcorder (newly) for your class, but for personal use.
Our Location (map)./.
Accommodation (Hotel)
./.Visa to Korea..



Copyright ¨Ï since 1998 by JohnKorea Ltd. All rights reserved.
Tel(Cell of John Yim) : +82-10-8686-1313 <> Fax: +82-2-887-5282